The VSHN Handbook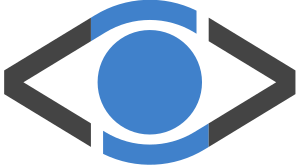 Welcome to VSHN! We're very happy to have you here with us.
This document is the VSHN Handbook; it contains all you need to know to start collaborating with your teams and to understand the day-to-day intricacies of what we do.
At VSHN we do things a bit differently, but there is one core feature we expect from everyone here: collaborate in writing. Having things in writing helps us to work better, answering questions before they're asked.
Contributing to the handbook

Of course, not all questions have been asked yet! This is why this Handbook is open for collaboration. Just go to the project home page in GitLab and follow the instructions there. Spoiler: you only need a text editor and a Git client installed to help.
This Handbook contains a lot of information, but definitely not all of it. There is a whole Wiki available, whose contents are continuously updated–by everyone, including you!
About the Wiki

You should take a look at the wiki and if you find a mistake or an error or a typo, select the "Edit" button (or just hit the E key) and correct it. We use Confluence as wiki software. Don't worry of making mistakes, Confluence stores the history of every change, and you can always roll back a previous version of any page if needed.
And as the saying goes: "Question, don't assume!" We're here to help.
Where To Start?
If you are reading this online on a laptop or desktop computer, use the menu on the left side of the screen. On mobile devices, hit the hamburger icon to reveal the menu. And if you are reading this in PDF or EPUB formats, just move to the next page.
Although we think that the best place to start is with our Communication Principles, at the basis of all of our interactions with one another.
Download the Handbook
This handbook is also available in PDF, EPUB 3, and Kindle formats–and even as a man page! Download the version you prefer most and read it any way you like.
Install the man Page
You can install the man page in your system using these commands:
$ sudo cp handbook.1 /usr/local/share/man/man1
$ sudo mandb
After these operations, the command man handbook will display the handbook in your terminal.